New Mexico INBRE champions biomedical and community-based research excellence in the state of New Mexico through the development of innovative, supportive and sustainable research environments for faculty and students, community engaging health initiatives, while building a network of lead scientists and educators at the state, regional and national level. 
RAIN
A collaborative effort of the Idaho, Montana, Nevada, New Mexico, and Wyoming INBRE programs. That expands resource capabilities to address overlapping science questions specific to each state's thematic umbrella.
Pilot Award RFP
The programs mission is to create supportive research and training environments, facilitate communications & collaborations among participants, and provide access to core facilites
NISE
New Mexico INBRE Student Experience also known as NISE is an 8 week research experience that features four diffrent programs for students to apply to.

Instructor of Chemistry Job position at San Juan College
Are you eager to make a difference and equip students with the knowledge, skills and confidence to succeed? Do you value a culture geared toward achieving and maintaining excellence? San Juan College is seeking two individuals invested in equity and inclusiveness, who have experience with, knowledge of, and sensitivity to the needs of diverse populations. We welcome well-qualified and highly motivated individuals to apply to these full-time, nine-month positions of Instructor of Chemistry to begin Fall 2024.
Application Deadline: January 12, 2024
Position Start Date: August 13, 2024

Pangenomics
When: Our next Pangenomics Date is still TBD, but you apply anytime, and your application will be saved for when we are ready!
​Where: Online (by the National Center for Genome Resources (NCGR) Santa Fe, NM)
Audience: This program is geared towards training biologists (undergraduates, graduates and researchers) with minimal or no bioinformatics experience. Space is limited.

SBC Pilot Award RFP
The New Mexico IDeA Networks of Biomedical Research Excellence (NM-INBRE) Sequencing and Bioinformatics Core (SBC) invites you to apply for a pilot project award to drive your research, publications and grants!
Award amount varies depending on various factors including your organization's affiliation with INBRE, RAIN or NM-INBRE.  Award may require a co-contribution. Please reach out to inbre@ncgr.org for more information or complete an application!
New Mexico IDeA Networks of Biomedical Research (INBRE) is housed at New Mexico State University, and collaborates with more than 10 partner institutions across the state. One of the goals of the funding is to continue building a nationwide, multi-disciplinary research network that will enhance the biomedical research base with lead scientists, educators and students.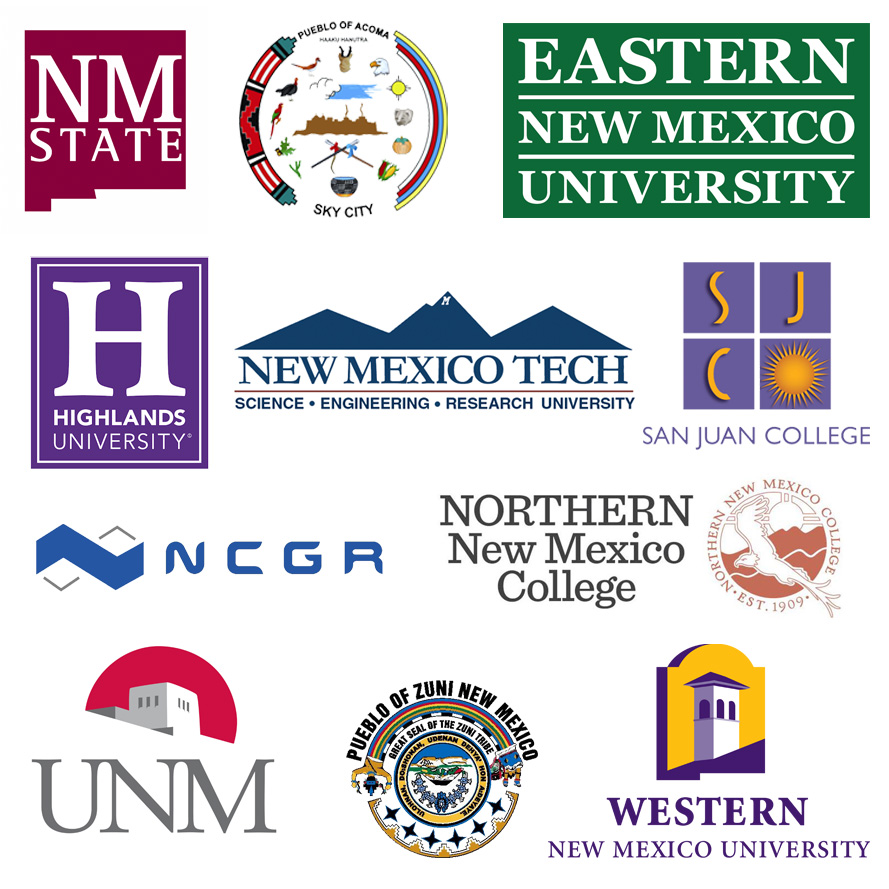 HAVE SOME NEWS TO SHARE?
Explore and elevate your scientific achievements by sharing your recent science news to the NM-INBRE newsletter. We invite you to be a part of our collaborative community, where breakthroughs and discoveries are celebrated. By sharing your news, you open doors to collaboration, networking, and visibility, contributing to the collective progress in our shared scientific journey. Join us in building a stronger scientific community in New Mexico, where your science matters and plays a crucial role in shaping the future of biomedical research.